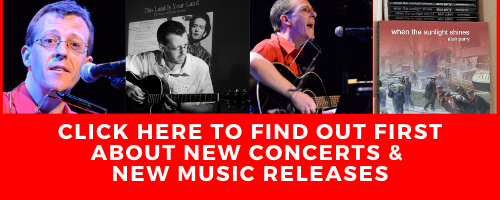 New 15-Track Album 2022 SWEET OPTIMISM - OUT NOW
"IF YOU HAD FRIENDS IN HIGH PLACES, YOU'D BE ABOVE THE LAW..."
Acclaimed storyteller Alun Parry returns with a set of broadsides & ballads from the other side of the mirror
"An incurable champion of ordinary people." - R2 Magazine
"You don't often associate poetry and metaphor with protest music. But Alun Parry is no protest singer… he's a folk hero." - Liverpool Acoustic
"His songs are needed more than ever in these dark days." - Dick Gaughan
My new 15-track album Sweet Optimism was released on 22nd August 2022 and is out now
Nobility isn't a word often associated with songs. Nor is it often written in the same sentence as Woody Guthrie-worshipping socially conscious storytelling songwriters. But Alun Parry's work contains multitudes and is brimming with noble thoughts and music.
The Scouse storyteller has sold albums and filled rooms across the UK for two decades, but his fans have noticed a shift in focus: he plays fewer gigs, records more songs and releases more music than ever before. Why? No matter how hard he tries, he can't stop writing.

"This latest set of songs are stories about how we live our lives. Yes, there's politics, but there's also personal struggles, humans having histories and meditations on navigating life," he reveals. "These songs have enabled me to break out of the folk straitjacket and work within other genres to best tell the stories I want to tell."

There's confessional songwriting in the quietly-devastating If I Should Reach The Night Again, funky musings within Friends And Influence and even a finger-pointing anthem to challenge Parry's seminal My Name Is Dessie Warren in the gallant The Ghosts Of Your Grandfathers.
"I hope there's some optimism in there, too," he smiles. "No matter what we go through, we need hope. And we'll always need each other."
What They Are Saying About This Album
"An absolute cast-iron classic already." - Joe Solo

"Passion, politics and humour wrapped up in a beautiful voice. That's what you get with Alun Parry's new album 'Sweet Optimism'. Alun has delivered us a bunch of songs that sometimes make you laugh and always make you think. He has an uncanny ability to write songs that feel like labour movement classics but are, in fact, brand new. Go and buy it." - Kate Richardson

"A really enjoyable album. Great singing across the record. Has unlocked something new. Rootsy and organic." - Al O'Hare
"Loving it. Lots of twists and turns, just like life." - Ray Provost
"From the opening track 'Sonny' through to the equally beautiful 'Goodbye' this album highlights the wonderful pen of this underrated artist. Between these tracks there's the hauntingly emotional 'If I Should Reach the Night Again'. Then a song that could have been belted out by the Fab Four in the Cavern, 'Lockdown Lover'. Humour and pathos in 'I'd Rather Be the Orse', a beautiful ballad with 'Codependent Love Song', finishing with the title track and something we need in these times, 'Sweet Optimism'. My favourite is the incredibly strong messaged 'The Ghosts of Your Grandfathers.'" - Kevin Titterton
Also available wherever you normally download or stream eg iTunes, Spotify, Amazon Music etc
Dick Gaughan
Folk Legend
"A beacon through the fog of lies"
"In dark days like these, songs like Alun's are needed more than ever and they shine like a beacon through the fog of lies, disinformation and propaganda to present a working class view of reality. Great singer, great guitarist, great songwriter and hugely entertaining in live performance."
"Songs that address the world we live in now"
"Powerful stuff. There is something essentially Liverpool about the songs and the sound. Songs that address the world we live in now."
Roy Bailey
Folk Legend
R2 (Rock N Reel) Magazine
"Tremendous breadth of lyrical ambition"
"A tremendous breadth of lyrical ambition – glorious. An incurable champion of ordinary people."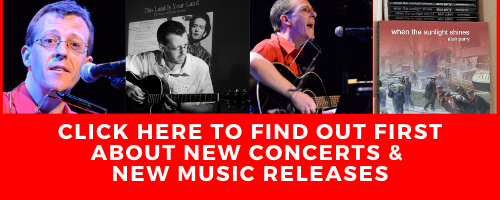 About Alun
Alun Parry is a socially conscious storytelling songwriter. His hopeful, uplifting folk songs tell inspiring stories of social and personal change.

He makes you smile as he makes you think. He is "an incurable champion of ordinary people." (R2 Magazine). Musically he has been compared to Billy Bragg, Steve Earle, Woody Guthrie, and Christy Moore.